HELP AND RAISE THE DIGNITY OF THOSE WHO ARE LESS FORTUNATE, ESPECIALLY FAMILIES AND CHILDREN WHO WERE BORN WITH HIV
ERASE STIGMA AND DISCRIMINATION OF CHILDREN WITH HIV/AIDS
REDUCE MOTHER TO CHILD HIV/AIDS TRANSMISSION
WHAT WE DO...
Our mission focus on children infected with HIV / AIDS from birth.
PRE-SCHOOL (INFORMAL) FOR CHILDREN (MON-FRI)
Overcome developmental disorders both physical and the intellectual caused by lack of nutritional intake (especially solid food) and education.
DORMITORY & PRIVATE TUITION
To improve health, welfare, and the intelligence of the children through discipline in implementing art (Anti Retroviral Therapy) by consuming the medicines (ARV) routinely and timely.
CHILDREN CLASS & JUNIOR YOUTH GROUP
Exploring and developing moral potentials and virtues.
ADVOCACY OR HIV CAMPAIGN
Advocacy or HIV campaign for schools, teachers, parents, and students. The objective to reduce and abolishing the stigma and discrimination of children with HIV in school.
TRAINING, CAMPAIGN & APPLICATION OF PMTCT PROGRAM
Considering the high cost that must be held by the community and the government in the care support and treatment program for children with HIV, PMTCT program is very efficient and effective to reduce the cost and the bad impact of HIV.

Midwives and health workers as spearheads in childbirth, provide services and health in the communities is a profession that is strategic for the success of this PMTCT program.
VOLUNTARY COUNSELING HIV TESTING
Voluntary Counseling HIV Testing (VCT) and Provider Initiated HIV Testing Counseling (HIV blood testing) for health workers (especially midwives). The objective is upgrading the midwives' competence in PMTCT program through VCT and PITC.
>
0
Training and Seminars Participants
0
Education for School & House of Worship
THEIR TESTIMONY
What Do They Say About Us?
I'm always challenged to try new things. For me, the decision to engage in activities at the Vina Smart Era foundation is very appropriate. I am actually working on it. I get knowledge about the ins and outs of HIV / AIDIS, from the way of how it transmitted to how to prevent it. Not only that, I see for myself how the life of a child with HIV / AIDS (ADHA) can make anyone touched. With great love, Mrs. Vina takes care of the children herself. It makes no difference to the children with their own children. This is the true definition of humanizing humans. The small steps that the Vina Smart Era Foundation has made have a major impact on the life of ADHA. Hopefully more people care about HIV / AIDS.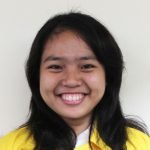 Angela Yvone
Since living in aunty's house sometimes it feels like home, sometimes not, sometimes it feels too many rules if I want to play outside but that's also because aunty love us all. Aunty sometimes likes to be fussy, nagging, but actually she is kind, affectionate, and caring.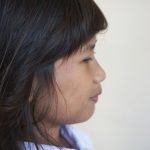 Foster Child
Rp26,500,000 / month
How much costs needed on monthly basis,
From campaign, training and application of programs for HIV prevention,
Education and living costs of children with HIV.
CONTACT US...
If you have further questions about us, we would love to share...